There's so many photo editors out there; how do you know which is the best photo editors.
These days, everyone has a camera and whether you're using your smartphone or your "proper" DSLR. By the end of this post you'll know:
The Best free online photo editor
The Best free photo editor app for mobile
The best professional photography editor
The best editor for designing for beginners
The best free editor for beginners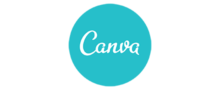 Pricing: Free / Pro : $12.95
Canva is an extremely easy to use graphic design online software that allows you to create graphics by adding text, graphics, blur, vignettes, textures to create collections using over 8000+ templates. 
Their Photo enhancer allows you to add a filter or adjust brightness, contrast, saturation, tint, along with straightening, cropping and resizing images.  
Pros: An extremely friendly software for novices who want to make mirror edits and create social media graphics, documents using their templates and graphics. Drag and drop. Can create your own presets.
Cons: The in app purchases required for some stock photos, or upgrade to Canva Pro for $12.95/month (more than Adobe CC) While it has a mobile app, i've found it difficult to use. Works only with JPEG. Not for photographers.
For's it great for?
Best editor for beginner graphic designing
Canva is great for cropping, resizing and creating social media graphics. So anyone looking to up level their Pinterest or Instagram with simple and easy graphics.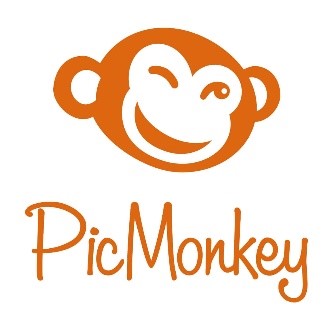 Pricing: Edit for free (but no save) free trial / Basic $7.99 / Pro $12.99. 
PicMonkey is another online photo editor. Allowing you to Crop, adjust exposure, colour, sharpen photos, straighten, resize and touch ups.
Pros: Simple to use, with more advanced adjustments than Canva, but not as powerful as adobe. In addition, PicMonkey editor lets you add text, graphics overlays, frames, and textures. You can also transfer files to your smartphones or tablets via Bluetooth.
Cons: You can still edit photos for free, spending hours crafting a visual masterpiece, but to actually save your creation you'll have to pay.
For's it great for?
Works great when you need to do something quick and easy like resize or crop an image, apply a photo filter, or add a watermark.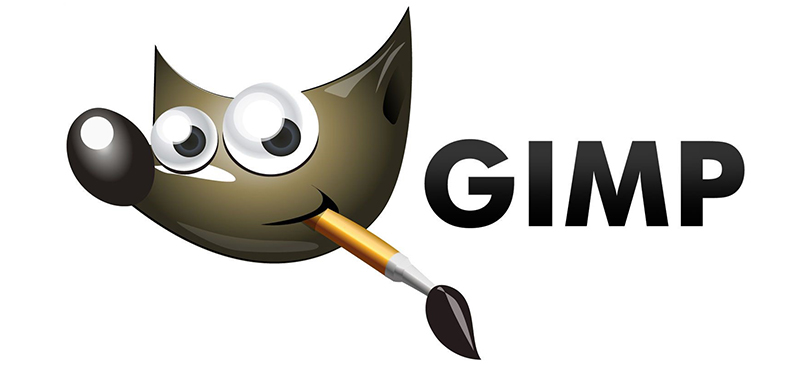 Pricing: Free
Gimp is a multi platform free photo editing software, that supports RAW & PSD files. GIMP has layers, customisable brushes, filters and automatic actions to improve an image quality faster.
Pros: Professional level editing and creation for free without any ads.
Supports a wide range of file formats
Cons: Not as powerful as Photoshop, while still having a steep learning curve.
For's it great for?
A free photo editor alternative to Adobe CC.
Pros: Create images from scratch or editing on your smartphones.
Cons: ads distracting, limited photo editing features in the free version.
For's it great for?
Great for devices that can't run Adobe.
Pros: Being able to edit via web, mobile or desktop with over a hundred effects (presets) that you can use to create a certain style to your images in a less intimidating interface than Lightroom.
Cons: Lots of ads and limited editing capabilities in comparison to GIMP and Adobe. 
Does not support RAW files.
For's it great for?
Those who want an easy platform while learning more advanced editing techniques. 
The Adobe Creative Cloud Photography plan includes the Lightroom photo service so you can easily edit, organize, store, and share your photos from anywhere, and Photoshop so you can transform your images into anything you can imagine.
Pros:
Full editing power across the two apps
Perfect photo colour correction/image manipulation/digital drawing/designing
All existence file formats support
Synchronised libraries between programs and mobile.
A large number of presets/actions/overlays/textures/brushes
Many "how to use" tutorials
Inexpensive @ $9.99/month with updates considering what you get.
Can access it anywhere with internet connection.
Cons:
Prices could easily increase at any time and it's more expensive than single use licenses, and if you stop paying you stop owning PS & LR.
Overwhelming for newbies.
For's it great for?
Anyone who wants to advance their editing from intermediate to advanced. Lightroom allows for simple to professional initial edits, while Photoshop gives you the power of advanced editing and composites. 
Before you choose which is the best editor for yourself. You need to ask yourself the following: 
What do you want to create? 
How much are you willing to learn? 
How much do you want to spend?
How frequently will you be editing?
PLEASE SHARE THIS
It's far too easy to forget or get caught up with the kids and forget to take 5 for yourself.